How to prepare for a great day of deliveries
Check the weather forecast
A good day or night of delivering starts by making sure you are prepared. Check the weather forecast for your city and make sure to wear the right amount of clothes for the temperature, and rain clothes if it's going to rain. Although it may take a few more minutes to get out the door, you'll thank yourself for feeling comfortable once you're out.
Checking the weather will also let you know if you need to prepare for slippery roads (snow) or if you need to be careful going over bridges or open areas (wind). When the wind is stronger than 25 km/h or 7 m/s, you need to start being careful. If you plan on being out past sunset, which comes earlier and earlier as winter approaches, remember to get strong lights on your bicycle. Most weather apps also tell you when sunset is.
Charge your phone and powerbank
This point is quite straightforward – making sure you have lots of power on your phone will ensure you are able to keep going as long as you want. Having a power bank is like having phone battery insurance. You'll be able to work as long as you want, and not get stuck having to memorise an address and route because your phone has died. There are lots of good options out there at varying prices, the most important thing is just to make sure you have the backup charged as well.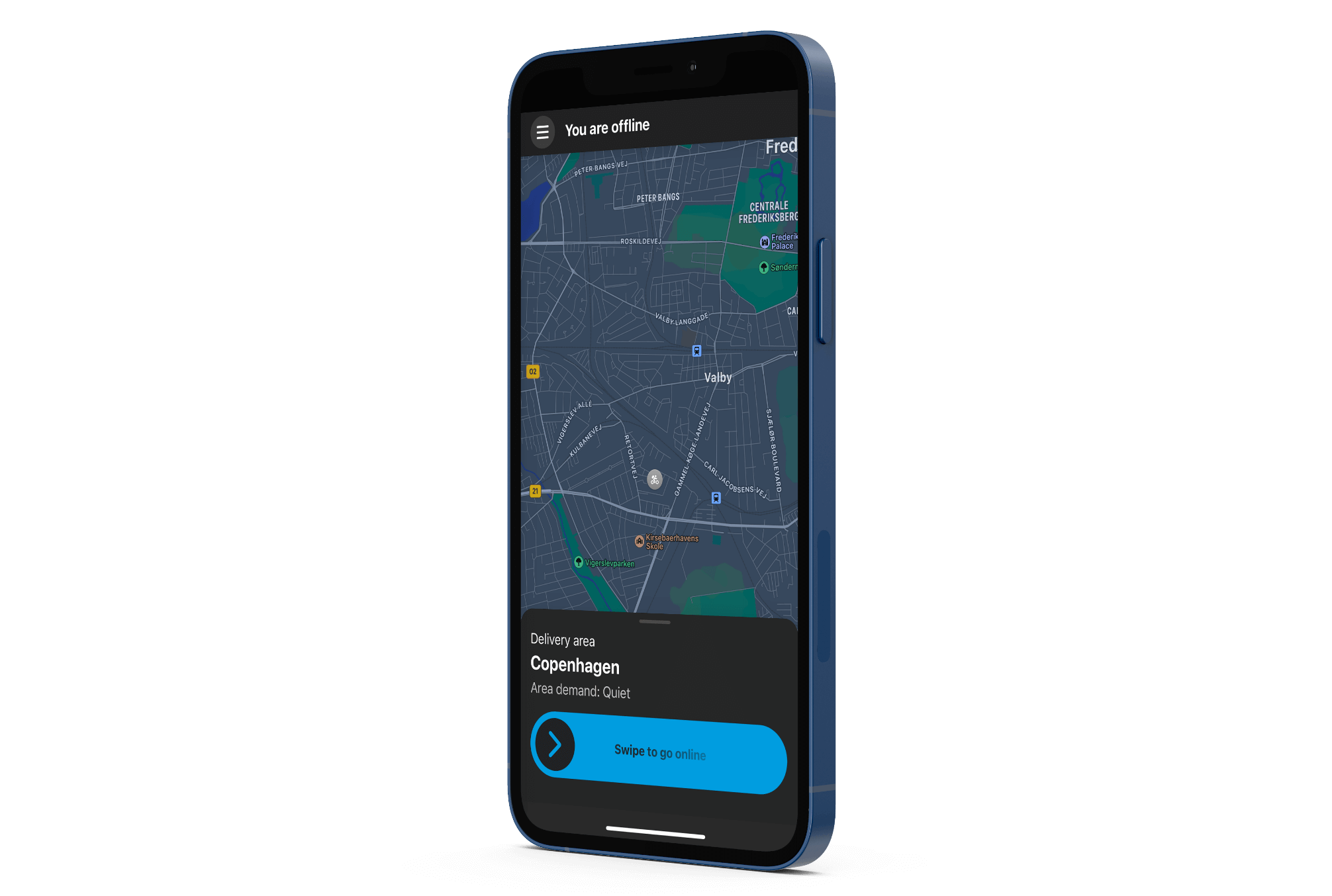 Be thorough to avoid spills or mistakes
The bike bag comes with a divider and a drinks holder. In order to keep orders at the right temperature, place cold items at the bottom and hot items at the top, above the bag divider. You can avoid spills by placing drinks in the drinks holder and, if possible, "lock" the order in place by using the bag divider. When you carry your bag, swing it gently over your shoulder and make sure that it is not tilted.
During pick-ups or drop-offs
The last thing you want to experience while delivering is coming out to a parking ticket or a stolen bike or scooter. Make sure to park legally and safely and lock your vehicle every time you leave it. Getting a solid bike lock, which you can also open swiftly, is a great investment. It might seem tedious to have to lock your bike or scooter at first, but we promise you that it is work the extra time!
Mastering a day of deliveries also means doing it safely. As you spend most of your online hours on the road, you need to have extra focus on staying safe. There are a few basic precautions you can take to greatly improve the safety of your time online. Follow traffic laws, use your phone safely, and make sure your vehicle and gear is in good shape. If you want to read more about this in depth, press the button below. 
Make sure that your bag is clean
Making sure your bag is up to good sanitary standards is important. As a Courier Partner with Wolt, you are responsible for always having a clean bag. A good idea is to bring anti-bacterial wet wipes with you on your shift so you can give your bag a quick clean. 
Giving your bag a quick wash after your day or night of delivering is a great habit, and occasionally giving it a good scrub. Read more about cleaning your bag by clicking the button below!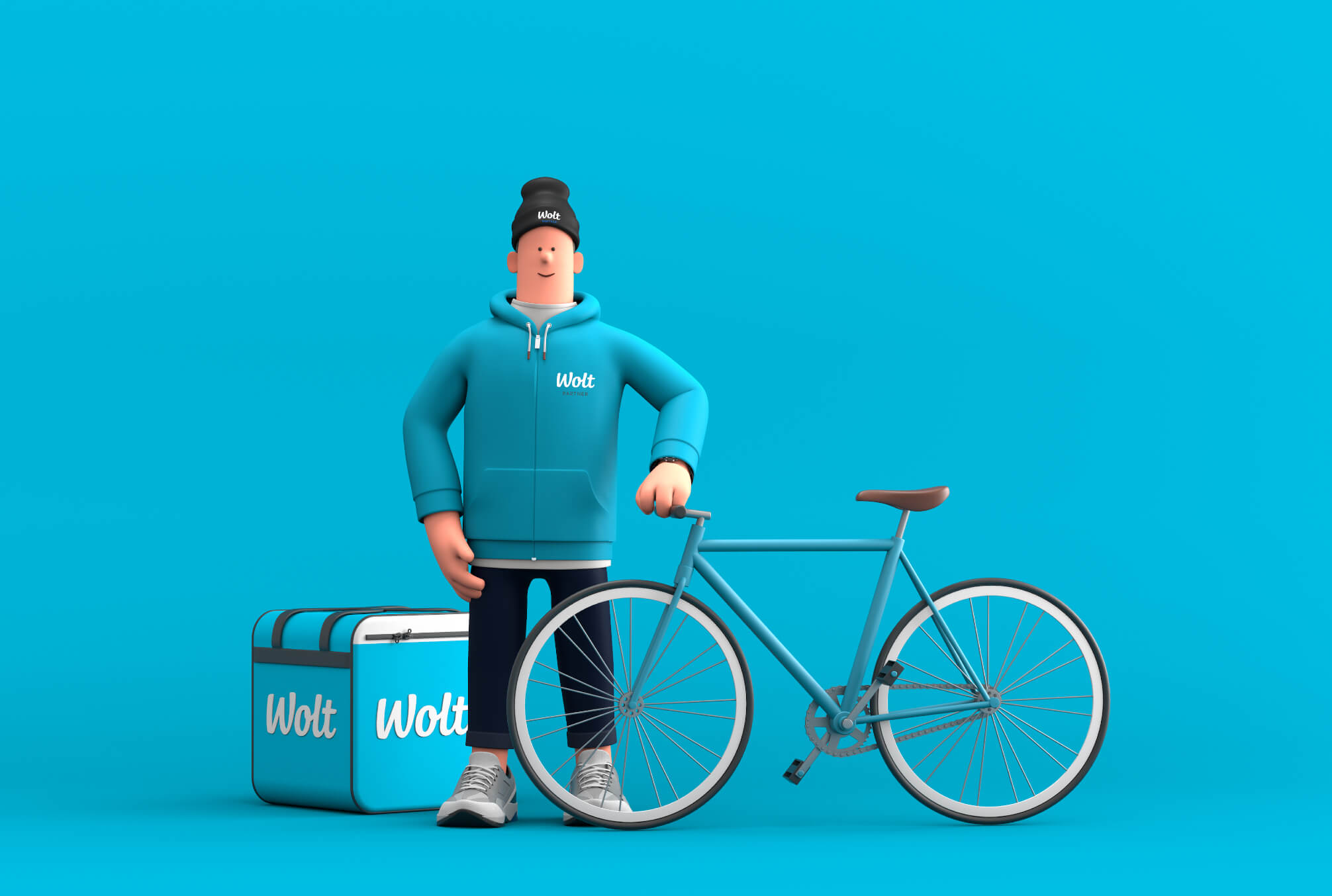 If you already have these tips nailed down, it might be worth considering how you can increase your earnings. Press on the button below to read more about peak hours, hotspots and other ways to earn more!​