How to optimise your earnings
Go online during Wolt's peak hours
If you want great average earnings, go online when your city is busy. At Wolt, we receive most of our orders during our evening peaks between 17:00 and 20:00. Weekday evenings are great, but it's even better to deliver during weekend evenings!
We also experience a small increase in orders during lunchtime between 11:00 and 13:00 – especially on Saturdays and Sundays.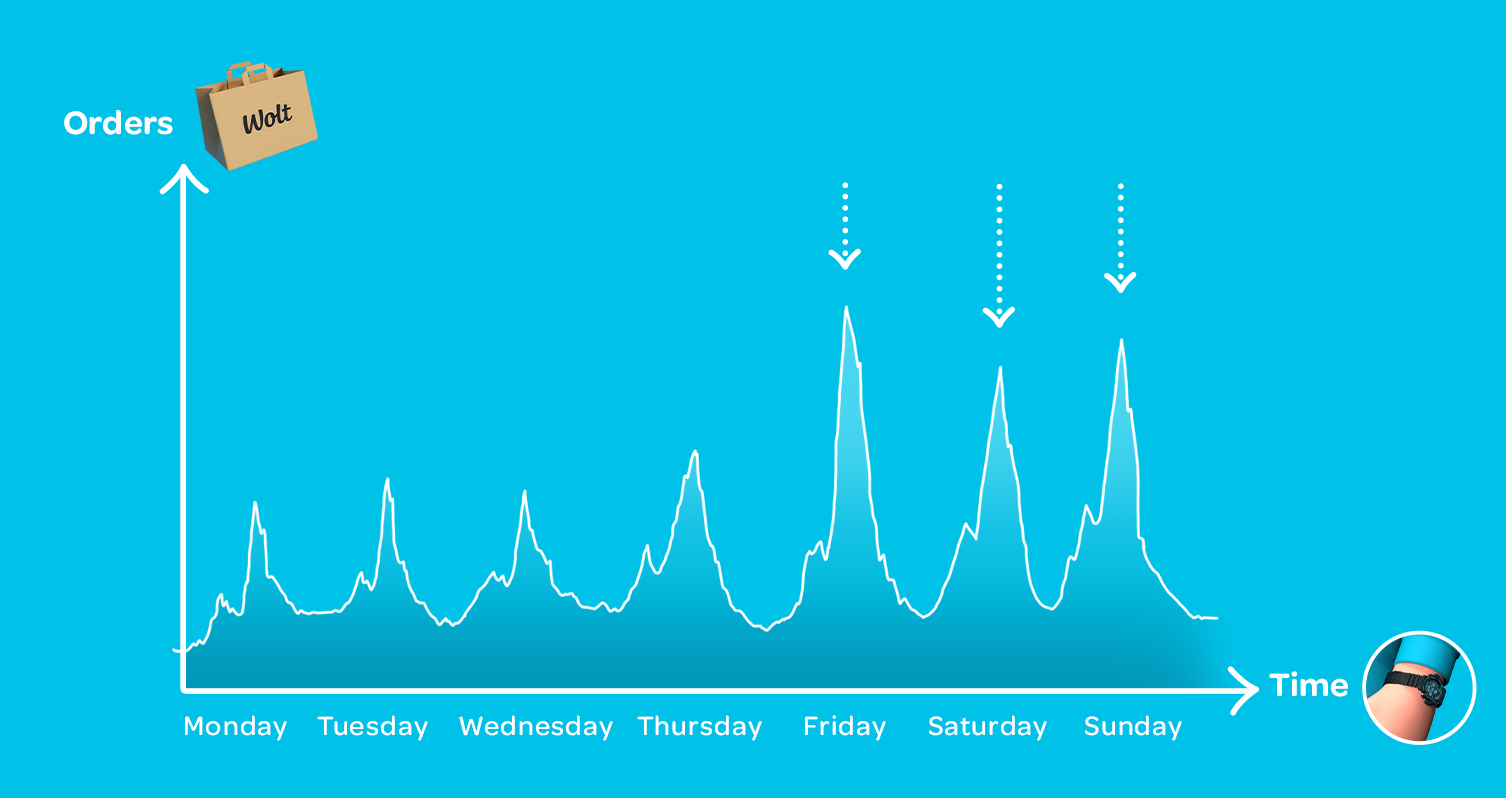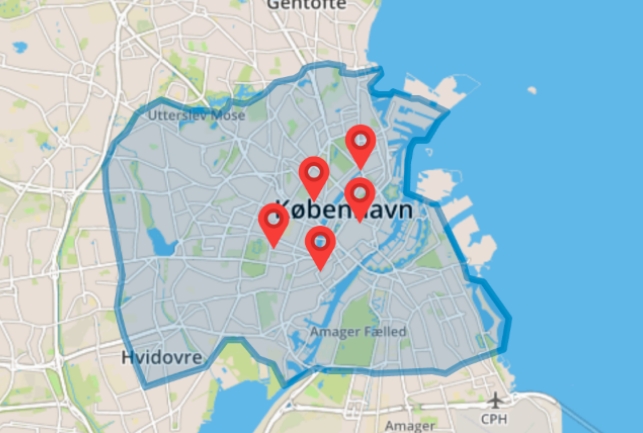 Make sure that you are in a hotspot
If you want to increase your chances of  getting a task, it is a good idea to  place yourself in one of the hotspots in your city. For most cities, the hotspot placed on a street in the city center with many Wolt restaurants  and in Copenhagen, you have several hotspots! 
It is also a good idea to return to the hotspot every time you have dropped off an order. This way, you will be closer to the restaurants and the algorithm is more likely to assign the next order to you.  
If you are in doubt about where the hotspots in your city are, you can always contact our Support Team who is ready to guide you. 
Spend a few seconds doing things right the first time
When picking up an order:
Make sure to double-check that you have picked up the right food by check that the name and order number is the same as on your app, and confirm with the restaurant staff. Check if the order comes with a drink so you don't have to drive back for it, if you miss it first time around. Taking a little extra time to do things right can prevent you from wasting precious minutes during  a peak on correcting small mistakes like this. 
When dropping off an order:
This is your time to shine as the friendly face of Wolt!  Making sure that you are at the right place is the first step in making it a great experience for the customer. Before you start navigating, check if there's a drop-off note or any directional  guidance, and if you're having a hard time, give the customer a friendly call to get a more exact location.  If you don't succeed, contact Support for further help. 
Consider changing your vehicle type
Choose the optimal vehicle for you!
There are pro's and con's of each vehicle type, but it might make sense to reconsider your original choice, if you want to  optimise your earnings

A simple change from bike to electrical bike or scooter may seem expensive and unnecessary at first, but if you are strategic about it, you can end up earning  your investment back quickly. While a bike is cheap to deliver with as it does require fuel or extensive insurances, you might be able to deliver faster and for longer at the time with a scooter or car.  We have written a post to help you understand the pros and cons better.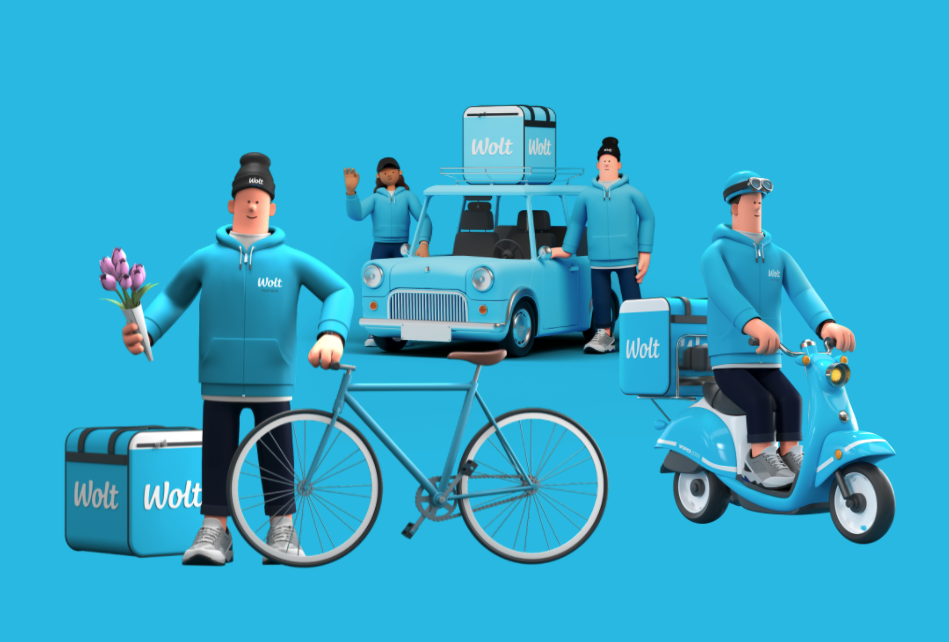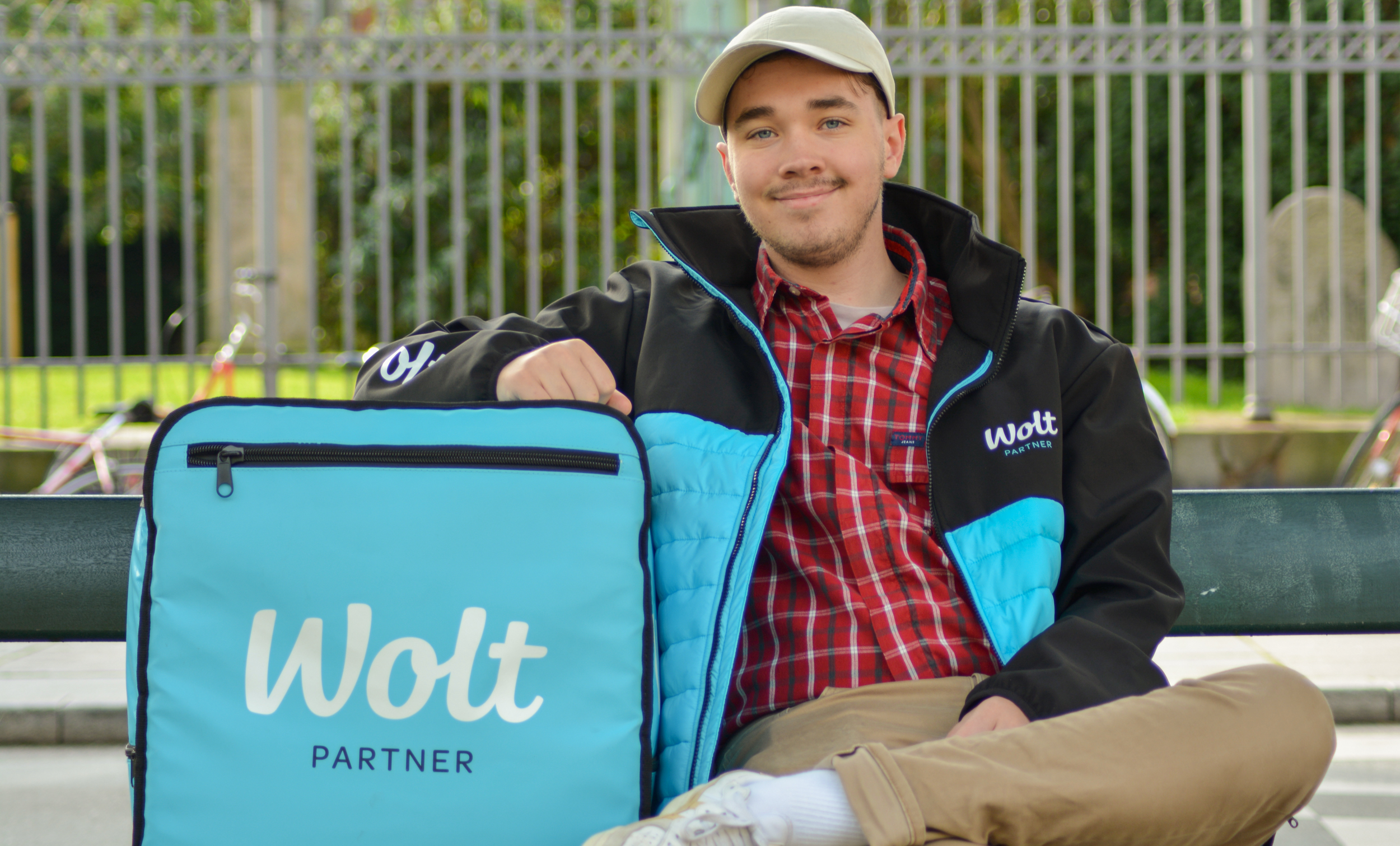 Now that you know how to optimise your your earnings, you might just need the motivation to get started on this. Danish Wolt Courier Partner, Szymek, has written about how he gets motivated to go out. Click the link below to read more about exactly how he does this.