What are mix-ups and why are they important?
A mix-up is when the customer unfortunately receives a diffrent order from the one they placed.
Imagine that you wake up after a great night with the worst hangover in your life. Your whole body is craving one thing only and that is a juicy burger with fries and a soda! Three clicks from your bed later and you can rest again knowing that your order has been received. When the doorbell rings, you run out in excitement only to find that a gruesome mistake has happened. Instead of the mouth dripping burger from your dreams, the kind courier partner has handed you a quinoa bowl with a spinach smoothie on the side. Sounds bad?
Mix-ups are damaging for our business in three ways:
We disappoint the customers who have chosen Wolt because they want an easy and quick solution – they might not want to order from us next time.
A mix-up usually impacts more than one customer. The customer who placed the order that was delivered to someone else will also have to wait for us to prepare and deliver it again.
Mix-ups are expensive because we have to compensate both the customer who has to wait for the real order and the merchant who prepares the food again.
Let's help each other avoid mix-ups by following the three tips below.
Tip 1: Double check your order before leaving the venue
Did you know that around 66% of all mix-ups happen inside the venue when picking up the order? 
Being a Wolt Partner entails working in a fast pace while delivering, but it always pays off to ensure that you are grabbing the right order before you leave a restaurant or a shop. The best way to know for sure is by checking that both the name, order number and the contents of the order match your assigned delivery. 
If the venue has not labelled the bag with both the name and the order number, don't hesitate to ask the staff to confirm the contents of the order. The contents of the order are important too since there might be more than one customer with the same name.Together, you can ensure that you are leaving with the right order.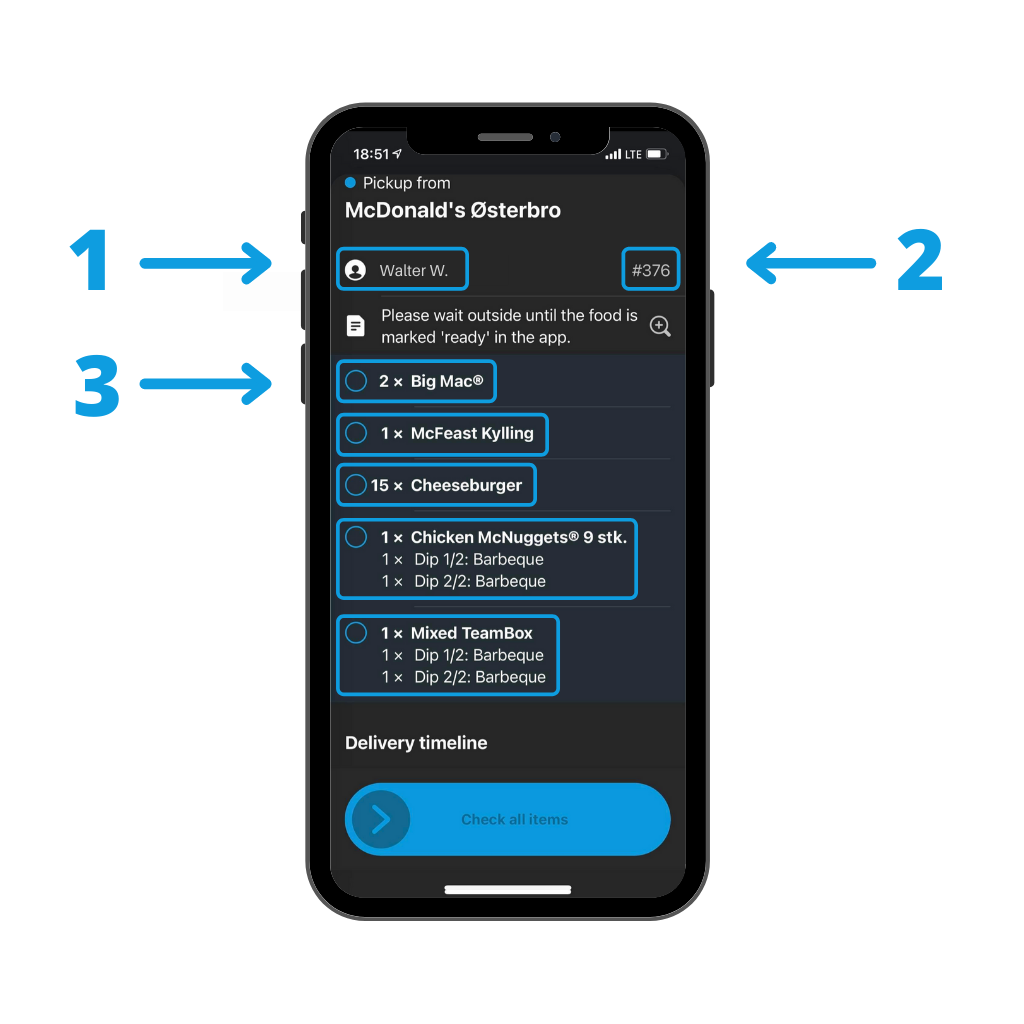 Tip 2: Keep a cool head while delivering in bundled mode
When delivering in bundled mode, you sometimes pick up several orders the same venue or different venues before dropping them off to the customers. In these cases, it is important to remember that the order of delivery is not necessarily first in, first out. 
When you pick-up a new order, make sure to place it strategically in your bag separated from other orders so you remember which bags belong to which orders. Before dropping off the order, double check again that the customer's name match the name of the bags you are about to deliver.
Tip 3: Confirm with the customer before hand-over
Once you have made it all the way to the customer's door, there is one more thing you can do: communicate with the customer. By greeting the customer by their name with information about where they are receiving an order from, you quickly can discover if you are about to hand over the wrong order. It will also help you ensure that you are handing it to the right person, and not a neighbour for example. 
"Hi Simon! I have a delicious pizza for you from Wolt's Pizza House, is that right?"
Thank you for taking the extra time 
Mix-ups is a big challenge for Wolt, but we are launching new initiatives within the Support Team and with our Merchant and Restaurant partners as well to minimise mistakes. With your help, we are confident that we together can bring down the number of mix-ups and improve the delivery experience with Wolt even further. 
There are many things to keep track of while delivering and we are proud at Wolt to have partners that put in a great effort to provide an excellent service. Thank you!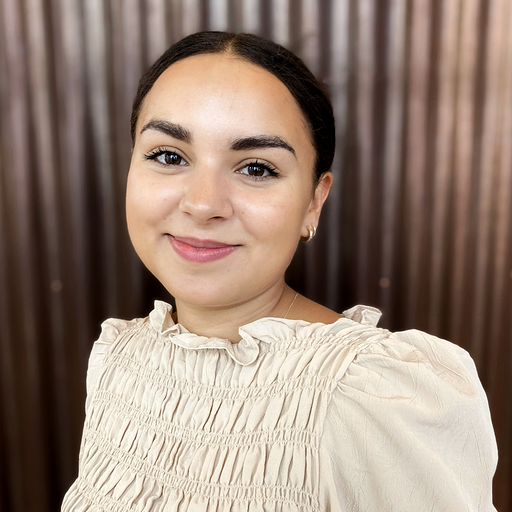 Marie, Operations Specialist in Wolt Denmark
Want to get a good day of deliveries?
Read our tips and tricks for how to prepare before swiping online.
Was this article helpful?